April 10, 2015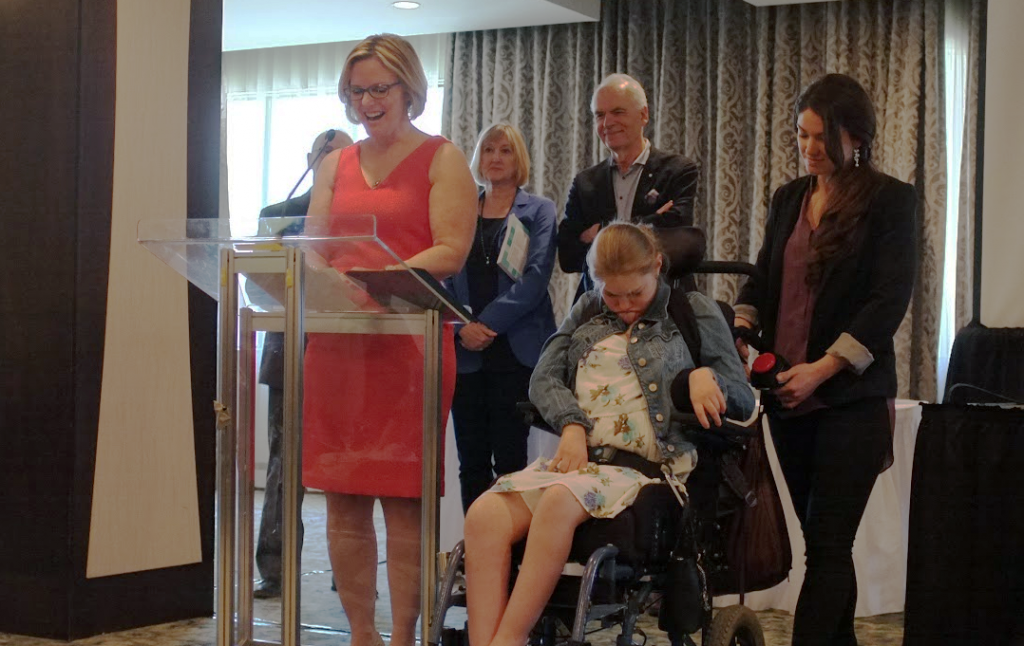 Vancouver, B.C. – British Columbians who have a family member with a disability can now acquire a free copy of Safe and Secure at BMO branches across B.C. The publication offers helpful information related to disability benefits, taxation, Representation Agreements, Wills, trusts and estate planning.
The 2015 Safe and Secure Extended RDSP Edition also comes with a whole new chapter on advocating with empathy and additional stories, as well as updated information on the Registered Disability Savings Plan (RDSP), housing, government benefits and programs, resources and more.
Al Etmanski's latest book offers a step-by-step guide to creating a plan for the future which provides for the safety, security and well-being of people with disabilities. It leads the reader to look beyond professional social services when creating a safe and secure future. It offers alternatives based on the authors' personal experiences as parents of children with disabilities.
The book is designed to inspire families and motivate them to action and is resplendent with warm touching stories to illustrate all points. The style is easy to read, thought provoking, philosophical, and includes practical suggestions and useful worksheets.
__
Quotes:
Minister of Social Development and Social Innovation, Michelle Stilwell
"Our Government is working hard to improve financial security for people with disabilities, as part of Accessibility 2024. I congratulate the authors, families and partners for producing such a valuable resource to help families and friends plan and create a bright and secure future for a loved one living with a disability."
Ted Kuntz, Josh's Dad, Chair, Planned Lifetime Advocacy Network (PLAN)
"As the parent of a young man who requires life-long support, I'm always looking for good, practical and sensible resources that will assist me to create a safe, secure, and rich life for Josh. I recognized long ago that my responsibility to my son doesn't end when I die; rather it ends when Josh dies. My challenge is ensuring that he continues to have a good life even after I'm gone.
__
Safe and Secure – Seven Steps to Creating A Future Personal Plan for People With Disabilities contains valuable information that is necessary for anyone who is faced with the task of securing the future of a loved one.
This updated edition of Safe and Secure, adds to the rich body of knowledge and wisdom accumulated from over a quarter-century of family-lead innovation and experimentation. By reading this book and taking the recommended steps, each of us can fulfill our responsibilities and experience the peace of mind that comes from knowing our loved one's future is secure."
Safe and Secure supports Accessibility 2024, the 10-year action plan to make B.C. the most progressive place in Canada for people with disabilities.
Safe and Secure is proudly funded by Giving in Action Society, a Vancouver Foundation program.
PLAN is a family-led, membership based organization founded in 1989 to assist families to plan for the future of their relative with a disability. PLAN's services include will & estate planning,
RDSP, and personal network development workshops, advocacy, policy reform, and building personal support networks around their members with disabilities. PLAN developed the RDSP model and was the primary advocate for its successful adoption by the Federal Government.
BMO Investments Inc. is a member of BMO Financial Group and part of the organization's Private Client Group (PCG). PCG, BMO Financial Group's wealth management businesses, serves a full range of client segments from mainstream to ultra-high net worth individuals and institutions, with a broad offering of wealth management products and solutions including insurance products. PCG operates in both Canada and the United States, as well as in Asia and Europe and had total assets under management and administration of $597 billion as at January 31, 2014.
__
Learn more:
Safe and Secure can be picked up at a local BMO branch or ordered online by going to www.safeandsecureplanning.com
For more information about RDSPs: www.rdsp.com/
Call the PLAN toll free RDSP hotline at 1 844 311-PLAN or 1 844 311-7526
Use the RDSP Calculator: www.rdsp.com/calculator
For information about PLAN: plan.ca/
For more information regarding the partnership between PLAN and BMO:
plan.ca/blog/bmo-partners-plan-help-individuals-disabilities/
For more information about Al Etmanski: aletmanski.com/about/#bio
For more information about Accessibility 2024: www.gov.bc.ca/accessibility
For further information: Andrew Walsh, Communications Coordinator, PLAN BC, Telephone: 604-439-9566, Email awalsh@plan.ca, Amanda Robinson, Manager, Media Relations,
Corporate Communications at BMO Financial Group, Telephone: 416-867-3996, Email amanda.robinson@bmo.com